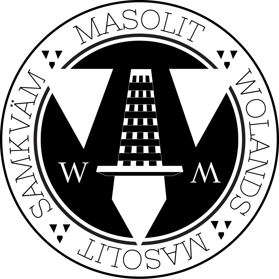 October 1, 2016, part 2 of "Satans trilogy" premieres in the house that previously portrayed "Satan's democracy."

The productionteam "Woland presenterar" now gives you the opportunity to once again enter the world created by 600 artistic participants in 2015. This time it will be a much more intimate experience, WHERE the show circuits around the restaurant masolit. the audience will get AN intimate meeting with Woland, devour a three-course dinner, while enjoying the last experiences an elite can share in a DECAYING society.

In part 2 "SATANS DELIRIUM" you as an audience get to share the thoughts and minds of WOLAND, discussing THE WORLD'S APPEARANCE IN A PERSONAL ENCOUNTER DURING A three-course dinner. in part 3 we´ll return to the concept of walking theater and art installation. the audience will once again get to walk around and experience their own "Satans Democracy" in a world of 5000 SQUARE METER ART.