artistic team, Part 1 "Satan's democracy"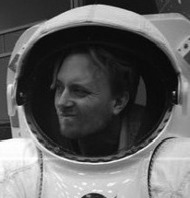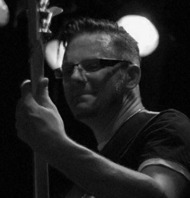 PY HUSS-WALLIN
- INITIATOR / directors / art curator
Py is an artist, actor and director trained at Valand and Mimprogrammet on StDH. Py has in recent years sought to cross-fertilize art and theater in his work and in spring 2014 she made her debut as a director and playwright with a set of "Airborne" on Turteatern. In spring 2014, she attracted attention for HER stop-motion film "She" - a pleasurable p-roll, which was exhibited at Liljevalchs Vårsalong. Py has in recent years participated as an actor in productions at the Royal Dramatic Theatre, Turteatern, Folk OperaN and Stockholm City Theatre.
JIMMY MEURLING
- INITIATOR / directors / choreographers
Jimmy Meurling HAS during the last 20 years appeared in over 90 productions, mainly as a choreographer and director. he has worked on stages such as Stockholm City Theatre, Boras City Theatre, Region Theatre Blekinge, Kronoberg, Småland Music and Theatre, Dramatic Theatre, Gavleborg People's Theatre, Örebro county theater and theater three. He is also active in Norway, thE Nationale Scene in Bergen, nationwide stage in Oslo, the opera stage in Kristiansund.
Jimmy is a recurrent choreographer on Västanå theater since 2009. Jimmy is also a partner in leadership development firm leadership Studio AB.
Andreas Blom
- INITIATOR / production designer / art curator
Andreas has over time been both an artist and curated in the art world and founded "KOLLEKTIVET LIVET" AN agency that focuses on digital solutions, art and design. This has given him a unique perspective in the set design and art. Andreas can meet the artists in their court and get them to realize their ideas AND STREANGHTS in a way that not only creates unique set design, but a mood that can not be found elsewhere. Whether it is in culture, in an office or on the web, Andreas IS always looking for new solutions, creative height and love for the work HE createS.
Magnus Larsson
- Composer
magnus is A frequently hired composer, producer and musician. the bassist has toured around the world with his compositions; a unique blend of strings and electronic. HE HAS worked in a variety of MUSICAL contexts in the Nordic countries and Europe.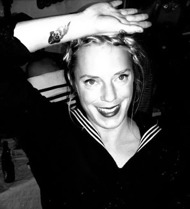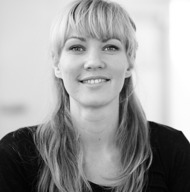 Jonna Bergelin
- COSTUME
Jonna BergElin works as a costume designer and illustrator. She studied at the Ecole des Beaux-Arts de Rennes and the College of Arts. Jonna likes to work sculpturally and strives to challenge the form and materials to create innovative theater costume. She has worked in costume design at both the Royal Dramatic Theatre, Orion Theatre and Turteatern. During the last year, she was up to date with the costume design for Circus cirkörsBorders the Malmo City Theatre and Queen's jewel jewelery at Örebro county theater.
Pia gyll
- COSTUME
Freelance costume designer and artist. Educated at Steneby in Dalsland and the Gerrit Rietveld Academie in Amsterdam.
With the textile AS base Pia Gyll WORKS with performance, video, objects and costumes for THE stage.
Linda Sandeberg
- mask AND WIG DESIGN
Linda freelance wholeheartedly since many years. She loves to be thrown between large and small contextS and workS anywhere with everything from opera to small intimate chamber play, film, photography, advertising, or SMALLER THEATERCOMPANIES. Linda loves challenges!
agnes kenttä
- Mask and wig design